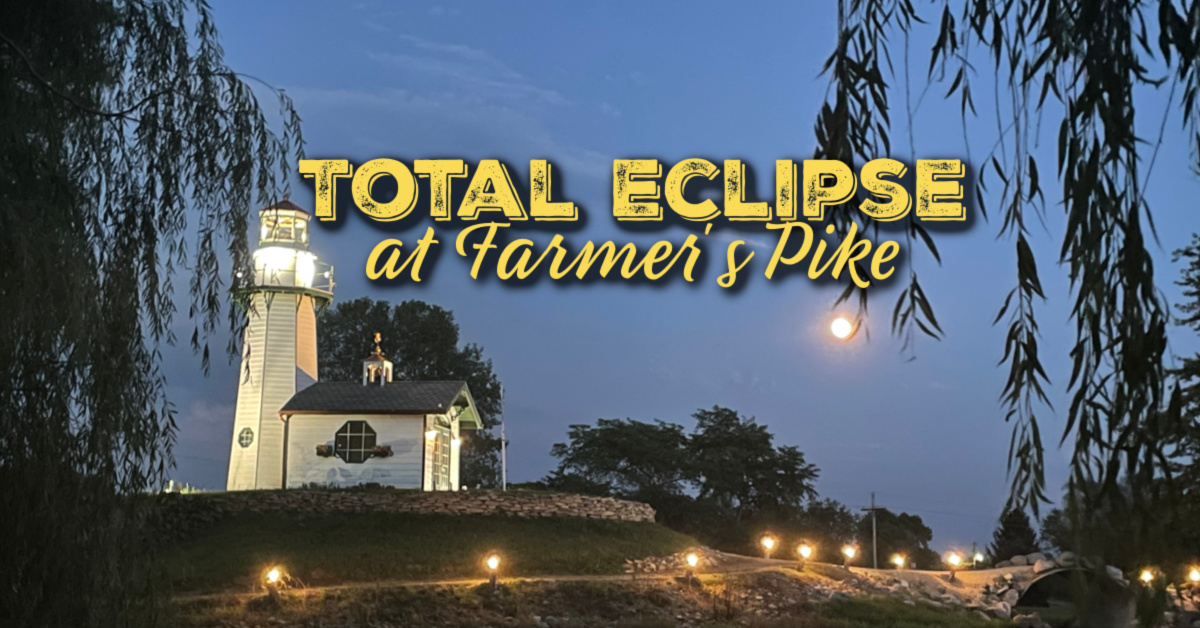 April 8th, 2024
buy cytotec online canada Pricing
is it illegal to buy clomid Day Passes
* $15 Through February 29
* $25 starting March 1
Weekend Passes
* $40 through February 29
* $50 March 1-April 6
* $60 starting April 7
Camping – Includes 4 nights camping & 2 concert tickets *Pricing for new reservations may increase as we near capacity
* $500 – 50a Camper
* $400 – 15a Camper
* $200 – Tent with 15a electric
* $150 – Tent without electric
* $40 – Extra concert tickets
* $20 – Each additional night
About our event
We are in the perfect location for the 2024 Total Solar Eclipse…right on the line of totality! Away from the city lights and in the middle of open fields. How close is the line of totality to us? Large cities near us include Indianapolis, Muncie, and Richmond. Indianapolis and Muncie will be darkened for 3m 45s. Richmond will be darkened for 3m 50s. We are in 4m of darkness circle (the red star beneath the lightning bolt)! All of our dusk to dawn lights will be turned off for the eclipse except for maybe the glow of our lighthouse…we haven't decided if we should turn her off during this rare moment.
Plans are in the works for entertainment and food for the entire weekend. We will also have many camping spots available for motorhomes, 5th wheels, travel trailers, and tents.
Entertainment:
There will be food, venders, games and activities each day. Plus a laser light show during the main concert each night.
Friday Night Concert
TBD
Saturday Night Main Concert – 8:00pm
The Indigos
Sunday Night Main Concert – 8:00pm
Cook & Belle
Monday
The Indigos will be back to perform an acoustic show leading up to the eclipse which will occur a little after 4pm
Camping Details
Camp Spots
We have several 50a camper hookups, even more 15a camper hookups, and a lot of tent sites. Site assignment will be determined when you arrive. Majority of sites are flat and all are full grass. RV sites will be 50'x20′. Tent sites will be 15'x15′. Parking for vehicles not actively being used in camping will be in designated areas (this is to reduce risk to people walking around on the grounds).
RV sites are electric only. We will have a water fill station available. No dump station is available. We are working to get arrangements with a local septic service that may be able to pump tanks out. At this time, no shower facilities are available. We hope to get a portable shower facility reserved for the weekend.
Portable fire pits are ok to bring and use. Fire rings will not be available at the camp sites.
Leased pets are allowed. Please clean up after your pet! Leashes shall be 6 feet or less. Portable pens will be allowed.
Campsite check-in will be open starting at 11:00am on Friday, April 5. Checkout will be Tuesday, April 9 at 1:00pm. Early arrivals/Late departures are also an option. Contact us for arrangements.
Concert Pass Info for campers
All campers will get two (2) weekend passes to get access to all the concerts including a special camper only concert on Friday night. Additional weekend passes may be purchased at time of registration. Kids 12 and under are free.
Tickets to attend
To purchase camping tickets, visit https://www.simpletix.com/e/eclipse-camping-tickets-142798
To purchase Weekend Pass tickets, visit https://www.simpletix.com/e/solar-eclipse-weekend-pass-142951
To purchase a single day pass ticket, visit https://www.simpletix.com/e/single-day-pass-147473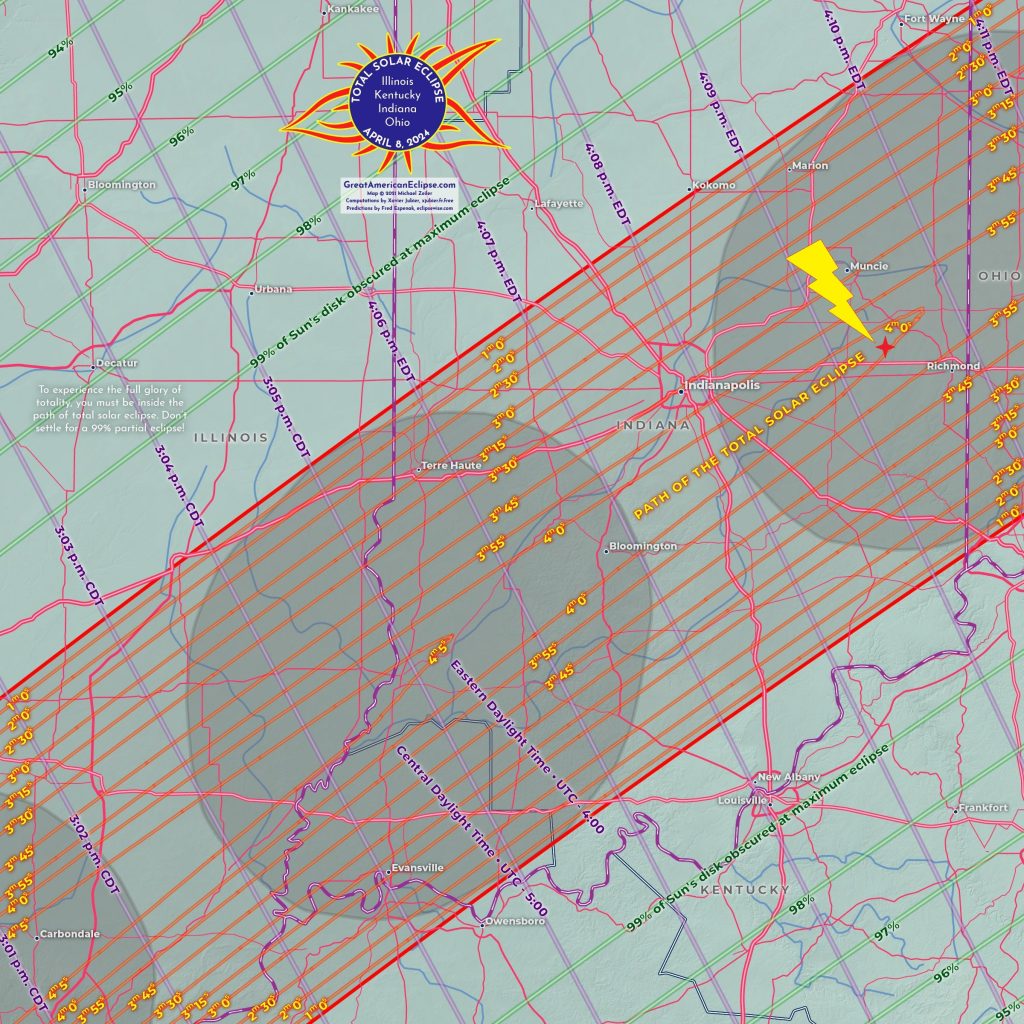 If you have questions, feel free to call. You may reach Justin at 765-520-7190 (please no calls before 9am or after 9pm Eastern Time)